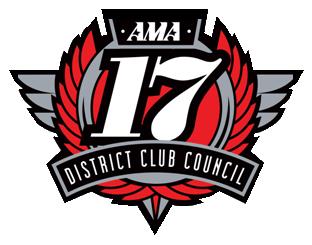 2013 AMA District 17 Championship
Gran Prix Points
Champions have earned a Jacket, Hoodie, T-shirt, & Plaque & Number plate.
Top 3 earned positions will get Jackets!
Please note 4th and 5th place or lower this year is getting a Hoodies!
Please note only the riders IN YELLOW and have an * by their name are receiving year end awards.
FInal Points
E Mail is the best way for contact Ryan Moss
| | | | | | |
| --- | --- | --- | --- | --- | --- |
| Class | Jacket | Place | First | Last | Points |
| 122-250cc | | 1 | Ryan | Moss | 151 |
| 122-250cc | | 2 | Travis | Ward | 118 |
| 122-250cc | L | 3 | Blake | Ryan | 69 |
| 122-250cc | | 4 | Jarred | Hall | 41 |
| | | 5 | Greg | Rogers | 36 |
| | | 6 | Chase | Robinson | 30 |
| | | 7 | Terry | Orr | 29 |
| | | 8 | Ryan | Walker | 28 |
| | | 9 | Colton | Beard | 28 |
| | | 10 | Jeffrey | Kaylor | 25 |
| | | 11 | Ryan | Cozad | 22 |
| | | 12 | Braden | Housenga | 21 |
| | | 13 | Luke | Kelly | 21 |
| | | 14 | Randy | Southard | 21 |
| | | 15 | Logan | Housenga | 18 |
| | | 16 | Dalton | Brough | 18 |
| | | 17 | Robert | Deford | 17 |
| | | 18 | Jeremy | Fuchs | 17 |
| | | 19 | Randy | Peek | 17 |
| | | 20 | Mitch | Cerda | 16 |
| | | 21 | Brett | Bolek | 16 |
| | | 22 | Zeno | Molteni | 16 |
| | | 23 | Jim | Perry | 15 |
| | | 24 | Matthew | Walsh | 15 |
| | | 25 | Matthew | McDonald | 15 |
| | | | | | |
| 122-Open | | 1 | Travis | Ward | 141 |
| 122-Open | XXL | 2 | Jesse | Keith | 64 |
| 122-Open | L | 3 | Matt | Dissell | 60 |
| | | 4 | Grant | Bodmer | 44 |
| | | 5 | Jared | Parker | 39 |
| | | 6 | Peter | Kavsky | 33 |
| | | 7 | Jeremy | Smith | 25 |
| | | 8 | Brock | Aleshire | 25 |
| | | 9 | Jarred | Hall | 23 |
| | | 10 | Joe | Schradt | 21 |
| | | 11 | Kelby | Simmons | 21 |
| | | 12 | Mike | Tinkham | 21 |
| | | 13 | Zeno | Molteni | 21 |
| | | 14 | Michael | Courtney | 18 |
| | | 15 | Jacob | McCarrens | 18 |
| | | 16 | Aaron | Carter | 18 |
| | | 17 | Chase | Robinson | 18 |
| | | 18 | Mark | Middleton | 16 |
| | | 19 | Dylan | Broll | 16 |
| | | 20 | Matthew | Walsh | 16 |
| | | 21 | Casey | Carroll | 16 |
| | | 22 | Jeffrey | Kaylor | 16 |
| | | 23 | Alec | Perry | 15 |
| | | 24 | Cody | Toal | 15 |
| | | 25 | Ryan | Smith | 14 |
| | | | | | |
| 14*29 | L | 1 | Blake | Ryan | 96 |
| 14*29 | L | 2 | Ryan | Smith | 85 |
| 14*29 | | 3 | Jarred | Hall | 71 |
| | | 4 | Matt | Dissell | 46 |
| | | 5 | Brett | Bolek | 32 |
| | | 6 | Tony | Spizzirri | 30 |
| | | 7 | Eddie | Kline | 27 |
| | | 8 | Cody | Toal | 25 |
| | | 9 | Chance | Trigalet | 25 |
| | | 10 | Joshua | Stevenson | 21 |
| | | 11 | Alec | Perry | 21 |
| | | 12 | Brock | Aleshire | 21 |
| | | 13 | Nathan | McKeag | 21 |
| | | 14 | Grant | Bodmer | 18 |
| | | 15 | Tanner | Rusk | 18 |
| | | 16 | Samuel | Sappington | 18 |
| | | 17 | Mike | Milewski | 18 |
| | | 18 | Alex | Felland | 16 |
| | | 19 | Jacob | McCarrens | 15 |
| | | 20 | Devon | Fredrick | 15 |
| | | 21 | Adam | Flinn | 14 |
| | | 22 | Danny | Williams | 13 |
| | | 23 | Matthew | Adams | 12 |
| | | | | | |
| 30+ | | 1 | Ryan | Moss | 175 |
| 30+ | XXXLT | 2 | Steve | Perkins | 85 |
| 30+ | XXL | 3 | Casey | Rick | 69 |
| 30+ | XXL | 4 | Jesse | Keith | 52 |
| 30+ | XLT | 5 | Luke | Kaszynski | 51 |
| | | 6 | Zeno | Molteni | 50 |
| | | 7 | Jeffrey | Kaylor | 43 |
| | | 8 | Jeremy | Smith | 40 |
| | | 9 | Terry | Orr | 34 |
| | | 10 | Ryan | George | 34 |
| | | 11 | Brian | Roland | 32 |
| | | 12 | Lee | Orme | 28 |
| | | 13 | Ryan | Walker | 26 |
| | | 14 | Randy | Peek | 26 |
| | | 15 | Randy | Southard | 18 |
| | | 16 | Joe | Schradt | 16 |
| | | 17 | Jonathan | Burge | 16 |
| | | 18 | Tim | Damron | 16 |
| | | 19 | Si | Keith | 15 |
| | | 20 | Tim | Hemstreet | 15 |
| | | 21 | Eric | Trigalet | 14 |
| | | 22 | Andrew | Gore | 13 |
| | | 23 | Mark | Spizzirri | 13 |
| | | 24 | Michael | Courtney | 13 |
| | | 25 | Everett | Dahlberg | 13 |
| | | | | | |
| 45+ | | 1 | Gerhard | Ward | 149 |
| 45+ | XLT | 2 | Jay | Hall | 106 |
| 45+ | XL | 3 | Steve | Bland | 89 |
| 45+ | XLT | 4 | DJ | RyanSr | 67 |
| 45+ | XLT | 5 | Jim | Mooney | 47 |
| | | 6 | Douglas | Propper | 34 |
| | | 7 | Orville | Kline | 33 |
| | | 8 | Tim | Hemstreet | 25 |
| | | 9 | Jim | Perry | 25 |
| | | 10 | Dale | Buffo | 23 |
| | | 11 | Peter | Witkowski | 23 |
| | | 12 | Erik | Shafer | 21 |
| | | 13 | Glen | Kaszynski | 19 |
| | | 14 | Duane | Buffo | 19 |
| | | 15 | Mark | Ferree | 18 |
| | | 16 | Brian | Buffo | 18 |
| | | 17 | Si | Keith | 17 |
| | | 18 | David | Moose | 16 |
| | | 19 | Rick | Mahrt | 16 |
| | | 20 | Robert | Koscielski | 15 |
| | | 21 | Timothy | Ryan | 15 |
| | | 22 | Philip | Huff | 14 |
| | | 23 | Joel | McKeag | 14 |
| | | 24 | David | Ruff | 14 |
| | | 25 | Tony | Watkins | 13 |
| | | | | | |
| 65cc | 14*16 | 1 | Garrett | Ward | 90 |
| 65cc | 10*12 | 2 | Gavin | Sienkiewicz | 55 |
| | | 3 | Ryan | Bienemann | 50 |
| | | 4 | Tyler | Rohl | 42 |
| | | 5 | Lolito | Eguia | 31 |
| | | 6 | Gage | Stear | 30 |
| | | 7 | Conner | Mabus | 25 |
| | | 8 | Wylie | Roberts | 25 |
| | | 9 | Luke | Jackson | 25 |
| | | 10 | Caiden | Gerling | 25 |
| | | 11 | Logan | Marshall | 21 |
| | | 12 | Carter | Mabus | 18 |
| | | 13 | Jaret | Zoellner | 18 |
| | | 14 | Travis | Wilkinson | 18 |
| | | 15 | Wyatt | Mattson | 16 |
| | | 16 | Timothy | Croissant | 15 |
| | | 17 | Elijah | Berryman | 14 |
| | | 18 | Jason | Pelka | 14 |
| | | 19 | Noah | Lee | 13 |
| | | 20 | Ryan | Pree | 12 |
| | | 21 | Allison | Roland | 11 |
| | | 22 | Ashton | Lyons | 10 |
| | | | | | |
| 85cc/SM | S | 1 | Tanner | Whipple | 135 |
| 85cc/SM | M | 2 | Thor | Rick | 116 |
| 85cc/SM | L | 3 | Robert | Bland | 82 |
| 85cc/SM | M | 4 | Jacob | McCarrens | 73 |
| 85cc/SM | 14*16 | 5 | Alex | Moss | 73 |
| | | 6 | Garrett | Ward | 64 |
| | | 7 | Douglas | PropperII | 58 |
| | | 8 | Gage | Stear | 25 |
| | | 9 | Jonah | Geistler | 21 |
| | | 10 | Nolan | Blaesing | 18 |
| | | 11 | Elijah | Otterbach | 16 |
| | | 12 | Jacob | Croissant | 14 |
| | | 13 | Chris | Gray | 12 |
| | | | | | |
| Vintage | XL | 1 | Ed | Howard | 143 |
| Vintage | XXLT | 2 | Brian | Roland | 128 |
| Vintage | XLT | 3 | Jay | Hall | 106 |
| | | 4 | Mark | Caballero | 64 |
| | | 5 | Wally | Mika | 25 |
| | | 6 | Andy | Zulauf | 21 |
| | | 7 | Chris | Caballero | 18 |
| | | 8 | Doug | Johnson | 16 |